3-Mississippi Delta Map.jpg

Shotgun House - Clarksdale, Mississippi

Church In A Cotton Field - Near Matson, Mississippi

Parade Float - Frier's Town, Mississippi

Messenger's Pool Hall - Clarksdale, Mississippi

Wee Jay's - Clarksdale, Mississippi
Bob's first visit to the Mississippi Delta was in 2014, while he was participating in a photo workshop. The group explored half a dozen communities and spent time driving around the countryside. The leader knew and had photographed many of the people in the area. This greatly facilitated gaining access to their homes and lives.
One of the first things he noticed was that life moves slowly and unpredictably in the Delta. Sometimes, despite a call ahead, no one would be at home. Often, it is better to just "drop by." The Delta is not a place to go if you are in a hurry and feel compelled to keep a tight schedule.
Cafes and shops are good places to explore. One example is the Rest Haven Café in Clarksdale which has been run by a Lebanese family named Chamoun for over fifty years. They serve American, Lebanese, and Italian food to customers who come from a 50-mile radius. Early in the morning and in mid-afternoon, there is always a group of businessmen visiting and drinking coffee. It is a great place to learn about Clarksdale and the Delta. They know the history of the place and can suggest places to investigate and photograph.
Another resource and repository of information on the Delta is Hoover's Washeteria in the Baptist Town section of Greenwood. Sylvester Hoover runs the place. He is an African American man who grew up on a plantation and picked cotton by hand. He is well versed on the history of the area and on potential places of photographic interest.
As part of this long-term project, Bob has returned to the Delta ten times over five years, visiting over 40 cities and towns. He frequently visits some of the same locations and families. He looks forward to going back, as it provides an opportunity to re-new acquaintances, meet new people and discover what was unexplored on a previous visit.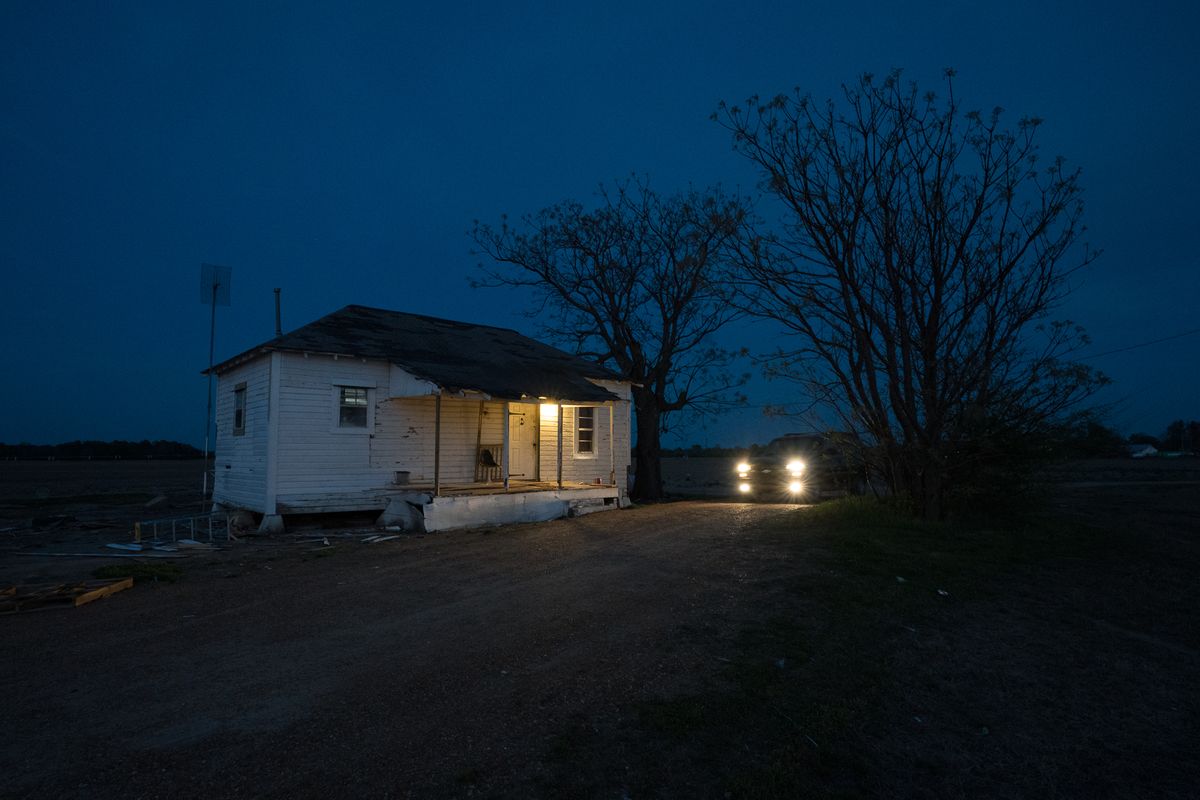 Coming Home - Greenwood, Mississippi